ISETV Site:

Mount Hollywood

site
clue
answer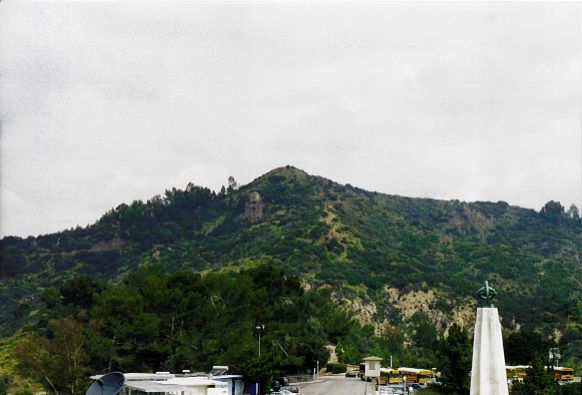 At the top of Mount Hollywood, a popular hiking spot in Griffith Park, teams found a locked metal mailbox with ISETV stenciled on it. Using the silver key provided in their player packets, players opened the mailbox to get their last extraterrestrial transmitter piece and to determine the final game location.
To reach the summit, players had to climb about 800 feet or 0.7 miles as the crow flies. Following the most direct route, players could ascend the hill in 15 to 20 minutes.
Unfortunately, the previous clue had instructed players to look for their clues at a fire hydrant in the clearing. Concerned about creating a bomb scare at Griffith Park, the two ISETV members planting the clues chose to chain the mailbox to a pole with a solar panel at the far edge of the clearing instead of the fire hydrant.
Despite their efforts to look inconspicuous, the ISETV members did get many strange looks as they rattled their way up the mountain with a mailbox and as they stuffed it with bubble-wrapped electronic devices. The day after the game, the members did return to retrieve and dispose of the mailbox properly.


Copyright © 1998-2001 by ISETV. All rights reserved.